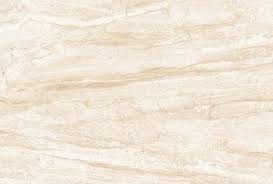 Vitrified tiles are a kind of ceramic tiles that have a low porosity level. It can be considered to be an alternative to granite and marble flooring. There are different types of vitrified tiles that you can find in the market nowadays. One such type of vitrified tiles of popular variety is the glazed vitrified tiles. These vitrified tiles are often used for outdoor tile placement purposes. These useful tiles are water and frost resistant and therefore are widely used.
These vitrified tiles are generally made by the hydraulic pressing process technology. The hydraulic pressing of the mixture of quartz, silica, clay, and feldspar leads to the production of these vitreous tiles. A single mass is created that makes these tiles hard and gives them a low porosity level. Depending on the type of clay used, the tiles have different temperatures at which they get vitrified during the process of their production.
Advantages of Using the Glazed Type Vitrified Tiles
The glazed type vitrified tiles are produced using the most ultra-modern and highly efficient technology. Based on the features, these vitrified tiles have various purposes of use. Here are some of the major advantages of using these useful vitrified tiles.
• Highly Durable Tiles: These vitrified tiles are more durable than the normal tiles used for construction purposes. The tiles have water as well as scratch resistance features that make them useful for a wide range of people who are engaged in house and property construction business.
• Easy To Install and Use: These vitrified tiles are very user-friendly and are easy to install. They require almost no time to get polished after laying them in their place. The vitrified tiles are highly efficient. They can be easily used just after almost 48 hours after their laying.
• Moisture and Water Resistant Tiles: These vitrified tiles are moisture-resistant and therefore do not allow the growth or formation of any kind of bacteria and fungi on the surface of the tiles. The vitrified also does not allow water to settle on the surface for long.
• Size Consistency: These vitrified tiles are highly consistent in sizes, thickness as well as shades. They are generally available mostly in the size of 600x600mm in the market and square shapes. You can buy it as per the requirement. The vitrified tiles have a thickness of 8.5 to 9mm. They are also available in the market in a variety of vibrant colours.
• Usage: These vitrified tiles are mostly used nowadays in large quantities for the flooring of wet areas because of their moisture and water-resistant qualities. They can also be used for roofing of houses and tiling of walls.
Glazed vitrified tiles exporter from India export these beautiful tiles in large amounts every year to different parts of the world. The vitrified tiles have an attractive look and also have a fine finishing touch. They also have a shiny look that gives the property on which they are used a professional look and feel.