What Are The Benefits Of Using Glazed Vitrified Tiles?
Posted by Admin on April, 10, 2020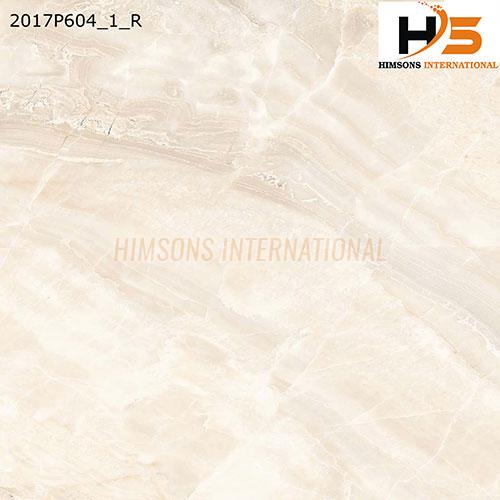 The Glazed Vitrified tiles are widely used in commercial sectors like hotels, offices, apartments and also in residences to get that aesthetic look. These tiles are durable and have low maintenance properties which makes it ideal and perfect to be used. These are quite stable even in extreme conditions and fluctuating temperatures.
It has high strength and high flexural strength which prevents it from breaking. The texture of these tiles are smooth and shiny which is why it can be used for long and doesn't require frequent professional cleaning. These are only some reasons why it gained so much popularity. Here are a few more which you will be learning in this article. To know fully about the reasons why Vitrified Tiles are so popular, keep reading.

They are alluring
This is one of the biggest benefits of using this tile. It can be used on both walls and floors and it gives you an elegant and extravagant look. They are made up of fine and good quality raw materials which is why it looks like a luxury product with a high-end finish. This finish makes it a stunning product that can be used to make your residential and commercial space look beautiful and amazing. This tile will transform your space into something to be proud of.

Variety Of Styles And Textures
There is no limit to your choices when you look for Vitrified tiles. These tiles are available in different sizes, texture, colour, and pattern. You can choose the one that matches the space where you are planning to place it in. Match the tile with the surroundings to get the best look in your business space or your home.
With the advancement of technology today, you can get these tiles to look like marble or give it a look of hardwood or anything of your choice. Change the texture and style as per your choice and get the best finish in your space. The Glazed Vitrified Tiles Exporter from India, will provide you with tiles that you need to enhance your office or house into something better and beautiful.

Last Long And Resist Wear
The walls and floors that are made of these tiles are resistant to wear and lasts long. There are great choices available to you. The reason is that the pores are quite small which is difficult for dust particles stick and also these tiles have no air pockets in it. The materials that are used to make the tile are denser and the process of construction is uniform which is why it is tough and long-lasting than the other tiles available in the market.

These last of several years and it is the number one choice of all sorts of business and also so residential use.
Get the best quality tile from the best supplier or exporter in the country and place it in your space and give it an extraordinary look. It will completely change your space into something new and interesting and you will not regret your decision.
This entry was posted on April, 10, 2020 at 11 : 29 am and is filed under Glazed Vitrified Tiles. You can follow any responses to this entry through the RSS 2.0 feed. You can leave a response from your own site.