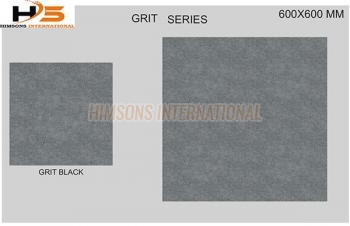 A major part of the visual appeal of a house or office or any other space is shared by the kind of tiles used. The tiles reflect the natural radiance and accentuate the ambiance of the space. It is necessary to make the right decision while selecting tiles, based on the purpose and requirement. Knowing your tiles in detail can make the job easier for you. In this article, we will know about vitrified porcelain tiles.
Vitrified porcelain tiles are quite popular, especially in these recent years. Before we know about vitrified porcelain tiles, let's know what vitrified means? Vitrification means to become glass-like or to be converted into a non-crystalline amorphous solid. When the mixture of a porcelain tile containing silica sand, kaolin clays, quartz, and feldspar is fired, it vitrifies due to the high temperature. Molten silica generally fills the gaps and air bubbles that would otherwise be left get exposed and fused to make porcelain tiles dense, tough and impermeable to water. Vitrified porcelain tiles are the perfect blend of art and the latest technology and are available in world-class designs and longevity. These tiles can be polished or textured with beautiful glazed finishes.
Difference between ceramic tiles and vitrified porcelain tiles:-
• Ceramic tiles are like cement and are porous in nature. These tiles are less suited to wet or even moist environments. Vitrified porcelain tiles are fired at a very high temperature than ceramic tiles, which is about 1000-14000 degrees Celsius. Because of their low porosity, vitrified porcelain tiles absorb very little water when compared to ceramic tiles. This makes vitrified tiles a good choice for flooring. The vitrified porcelain tiles are also an ideal choice for bathrooms, kitchens, wet rooms and outdoors.
• The process of vitrification makes vitrified tiles sturdier than ceramic tiles. Since they are consists of a mixture of various materials like quartz, silica, and feldspar along with clay and baking at extremely high temperatures fuses them together to make them more resistant and durable.
What Are The Advantages Of Vitrified Porcelain tiles?
• Vitrified porcelain tiles are individually pressed for greater strength and will not crack under pressure generated from heat.
• These tiles are resistant to scratches and wear and tear, making them very easy to maintain. Vitrified porcelain tiles are also resistant to chemicals and stains. So, they are easy to clean.
• These tiles are highly resistant to water since they have ultra-low water absorption of below 0.5%.
• Vitrified porcelain tiles lend themselves to the advanced 3D printing technology and are available in an exclusive selection of colors, finishes, and styles.
• These tiles can be used anywhere in the house and commercial settings, including high-traffic areas. They can be used ideally for interior and exterior areas.
• Vitrified porcelain tiles can be used as floor tiles and wall tiles as well as paving and cladding.
• They can be used in underfloor heating purposes and serve as excellent heat conductors making your feet stay toasty.
• Vitrified porcelain tiles come in an ultra-thin, lightweight form and can be easily installed.
Armed with the above elementary facts, you can easily choose vitrified porcelain tiles for your project. For purchasing premium quality vitrified porcelain tiles, you can count on a reliable vitrified porcelain tiles supplier or exporter in the market. You can even rely on a vitrified porcelain tiles exporter from Morbi (Gujarat) for urgent and bulk requirements at an accessible price range.